Holland Park interviewed Tom Pakenham, Eco Entrepreneur, to find out how his education has influenced his career choice and success.
Job title and company: Head of Electric Vehicles, OVO Energy (previously founder of greentomatocars and greentomatoenergy)
Education: Colet Court, Winchester College, Gonville and Caius, Cambridge, BPP Law School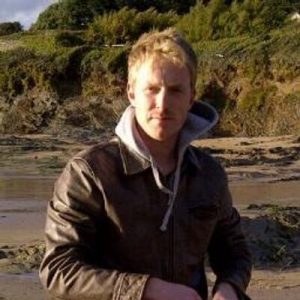 How did the education you have inform your choice of career?
I received (and possibly sought out) quite a generalist education, never developing any particular skillset or expertise. In some ways I guess this led naturally to training as a lawyer, partly through not having any better ideas (I abandoned an early career in the film industry) and partly in order to provide some sort of "solid" qualification and background.
Winchester is (was?) a pretty open-minded, relatively left-wing school to which children were sent for academic reasons far more than other public schools, where sport or social development seem to be considered more valuable than they are at Winchester.
It produces "behind-the-scenes" sorts of people (professionals, civil servants, scientists, etc) – people who are as driven by intellectual stimulation as by worldly success. This may or may not have something to do with its mascot being The Trusty Servant.
Do you think you'd be doing what you are now if you'd been to a different school or university?
Maybe, as I have some strong entrepreneurial and alternative influences in my background, but perhaps I'd have been less bothered by things like broader social issues and the environment.
Did you find a particular teacher at your school especially inspirational?
I had two teachers who were very important to me. One, Mr Folkard, was at prep school. He helped me through a big confidence crisis when I was about 11. The other was my housemaster at Winchester, Mr Elliot. They took me under their wing and helped me to believe that I had something to offer.
Both schools were so good that with this confidence, academic targets were always going to be achievable.
What did your education give you that you are most grateful for?
Gratitude
Sum up your education in three words:
Privileged, intellectual, expansive